NEWS CENTER
Fire fighting skills competition
Release time:2021-10-15 13:56
---
In order to enhance the awareness of fire safety and the ability of self-prevention and self-rescue, as well as to strengthen the team spirit of employees and create a healthy, harmonious and united working atmosphere, Sanfeng New Materials organized a firefighting skills competition in the winter "Safety Production Month" at 9:30 a.m. on November 23, 2020 at the west side of the main road of the company's production complex. Competition activity.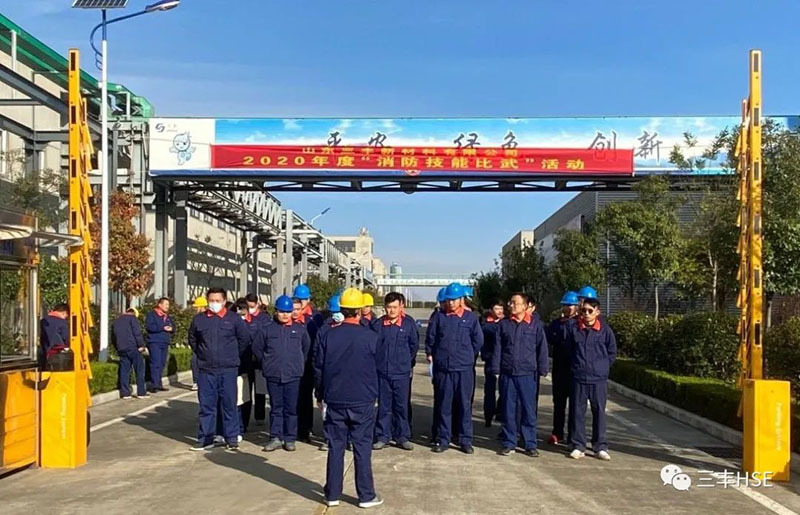 There are two competition items in this fire fighting skill competition, which are individual protective equipment wearing and casualty transportation item and fire fighting equipment use item, and the two items are carried out sequentially. There are 6 teams participating in this competition, 3 persons per team, namely, one workshop team, two workshop team, power workshop team, three/four workshop joint team, tank area 1 team and logistics joint team.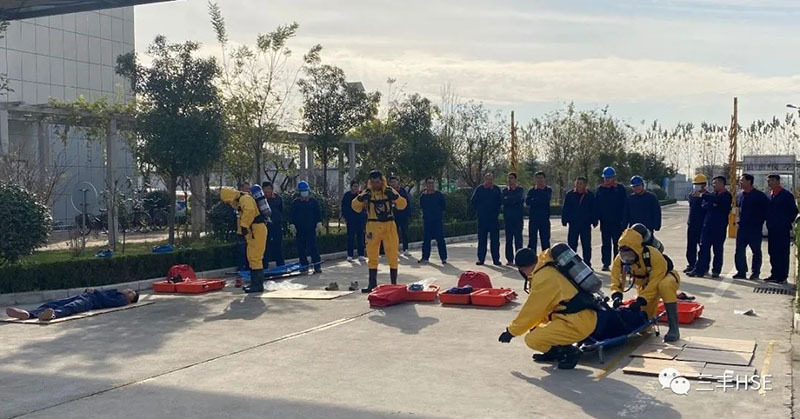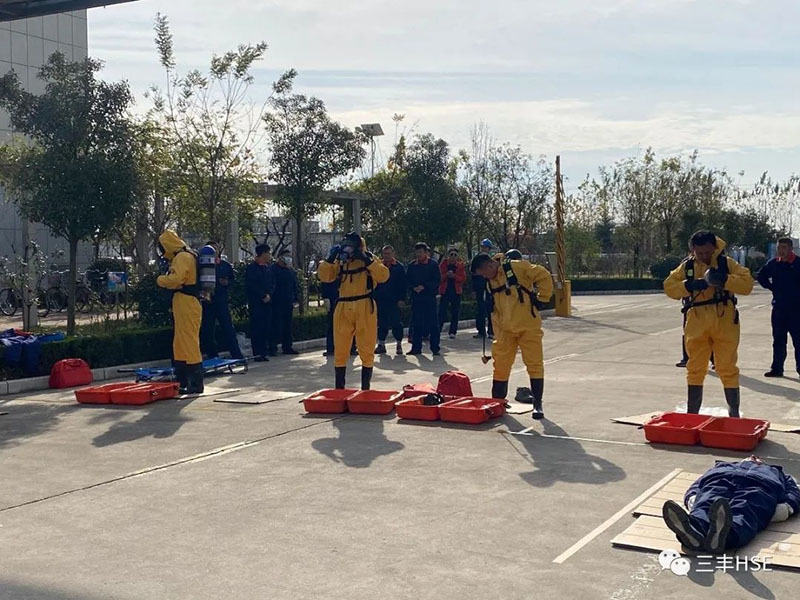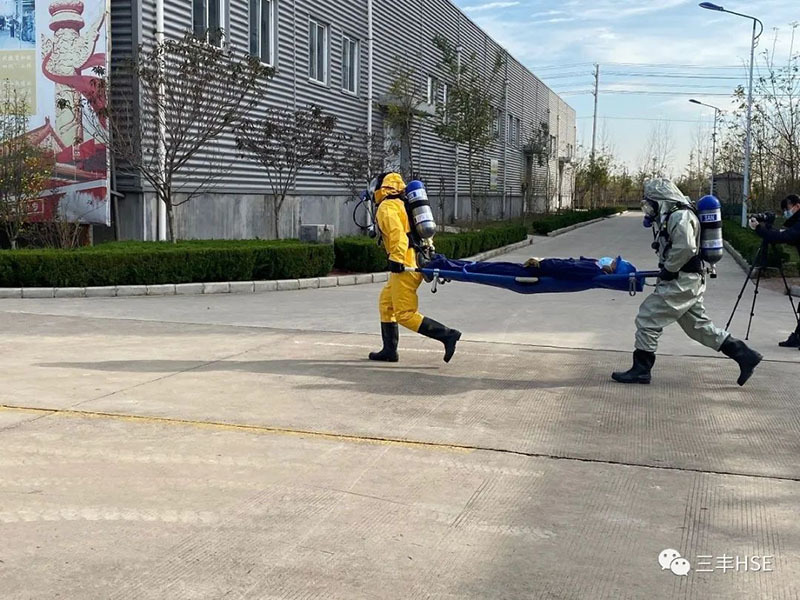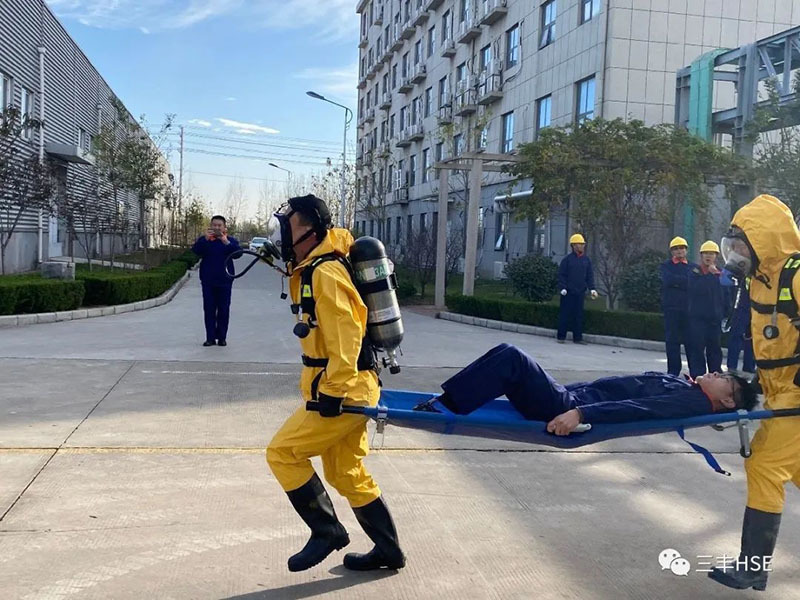 Before the activity started, Li Yunsheng, the safety director of Sanfeng New Material, read out the purpose and requirements of the competition, hoping to enhance the safety awareness and emergency handling ability of all employees through the competition, so as to escort the company's safe production.
After nearly 2 hours of fierce competition, the logistics team won the first place with the least comprehensive time, the joint team of three/four workshops and the team of one workshop won the second and third places.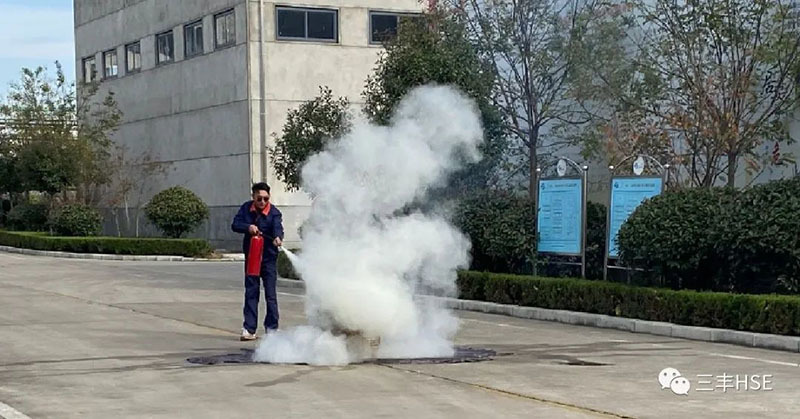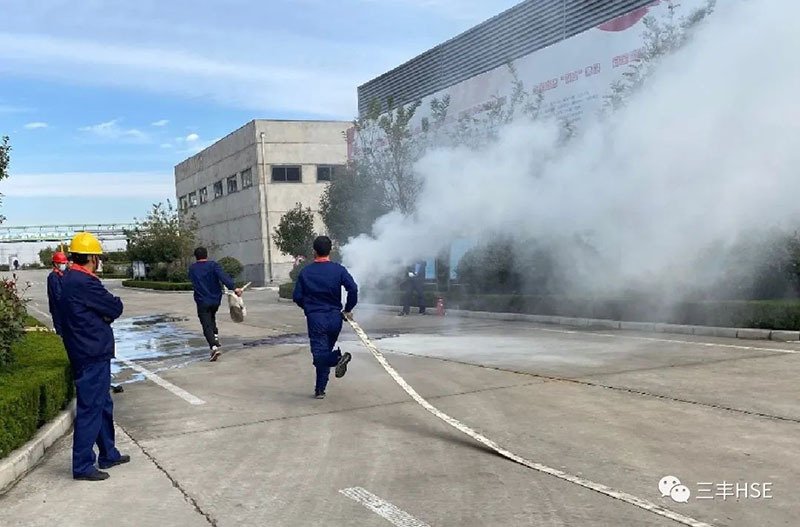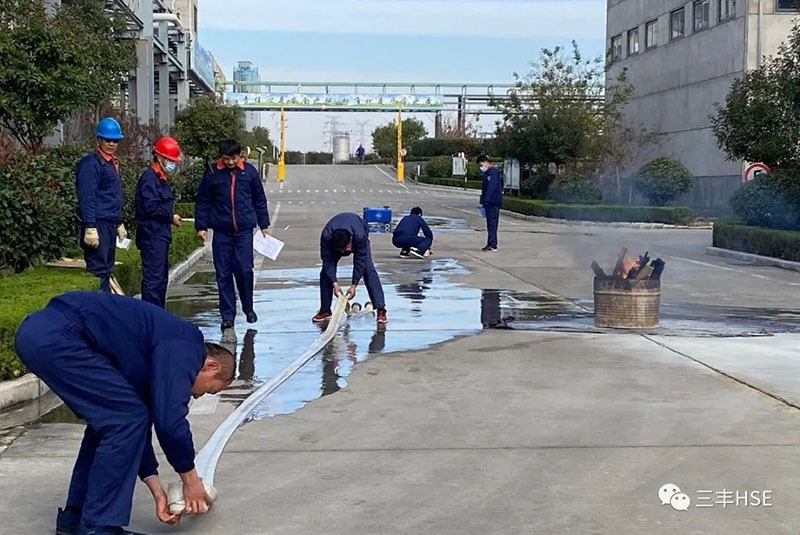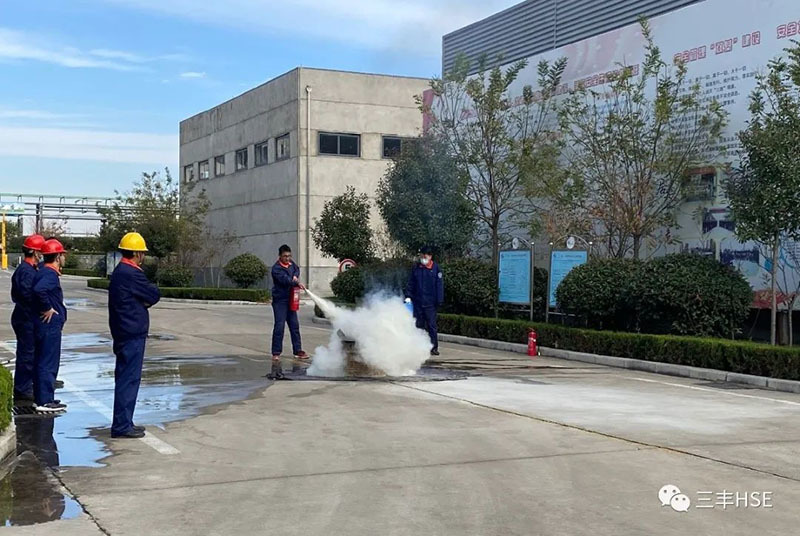 Through this fire fighting skills competition, it further enhanced the fire safety awareness of the staff, improved the fire fighting and self-rescue ability, created a good corporate fire fighting atmosphere, fully conveyed the awareness of safety production, and laid the foundation for the safe and stable development of the company.