NEWS CENTER
Our innovation exchange results in the Expert committee of the China Plastics Association were well received
Release time:2023-01-19 10:26
---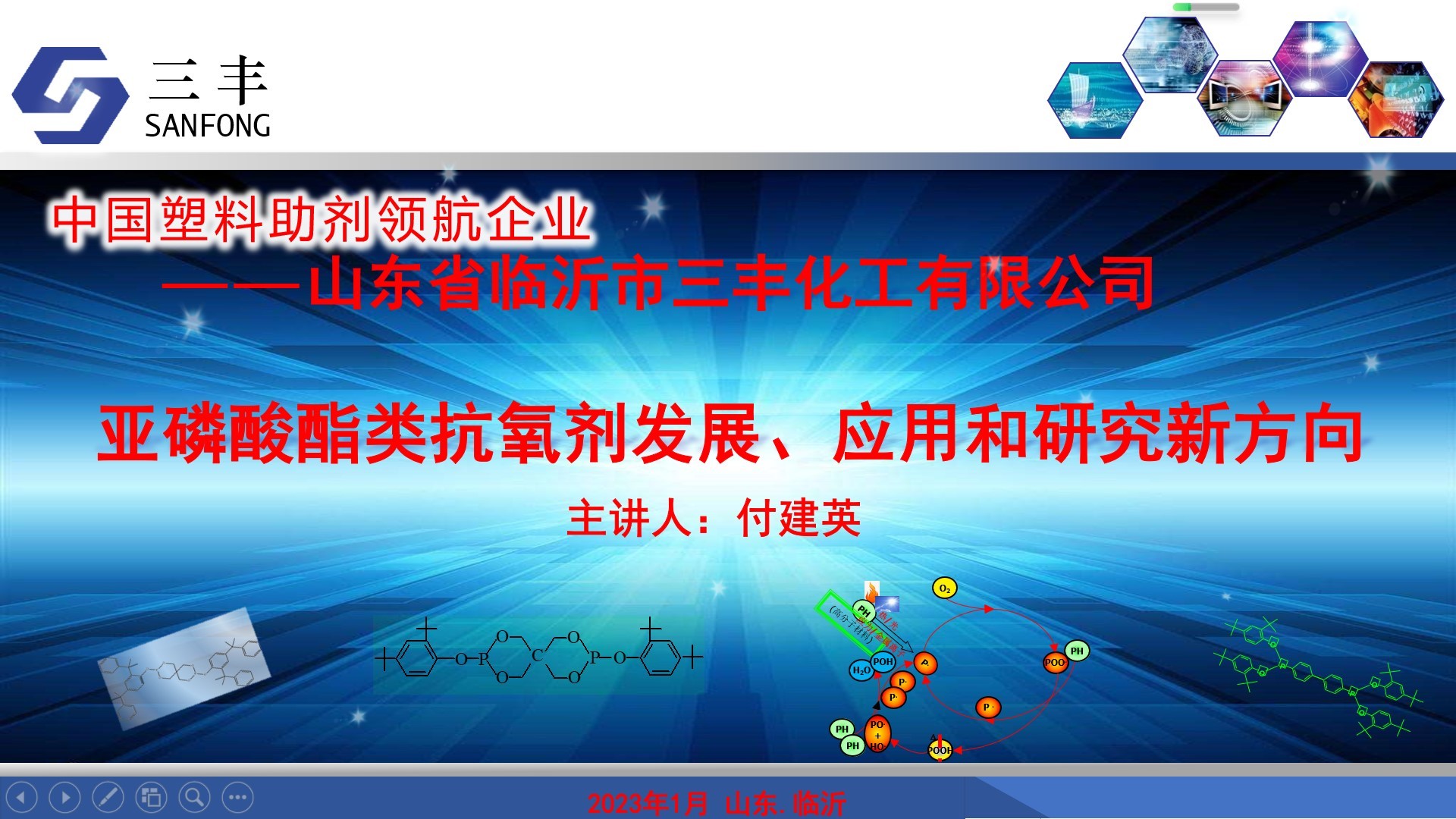 On January 5, 2023, the second session of the online thematic exchange on innovation achievements organized by the Expert Committee of the China Plastics Association with the theme of "high-performance environmental protection additives and polymers" was successfully held.
Fu Jianying, senior engineer of our company, made a special report on the development, application and New direction of research of phosphite antioxidants. The report briefly introduces the development of phosphite antioxidants from four aspects: the development history of polymer material additives, the status quo of phosphite antioxidants, the mechanism of action and application characteristics, and the new direction of green research. Combined with the company's research results and series of products, the paper focuses on the green preparation technology of solid phosphite in the field of plastics and the application and selection of different types of products. The exchange report has been well received by the expert committee of the China Plastics Association and the industry, including representatives of DuPont.
This meeting by China Plastic Association expert committee experts, science and technology Advisory committee member, assistant assistant committee deputy director of teacher Shi Xunruo presided over, China Plastic Association expert Committee director, Beijing University of Chemical Technology College of mechanical and electrical, Changjiang scholar Professor Yang Weimin, More than 200 people, including experts from the Expert Committee of the China Plastics Association, the secretariat of the association and staff from various branches, and representatives of enterprises, participated in the exchange meeting online, and launched live broadcasts on multiple platforms such as New Materials Online, DT New materials, and biodegradable materials Research Institute, with a total of nearly 1,000 people watching live broadcasts.